---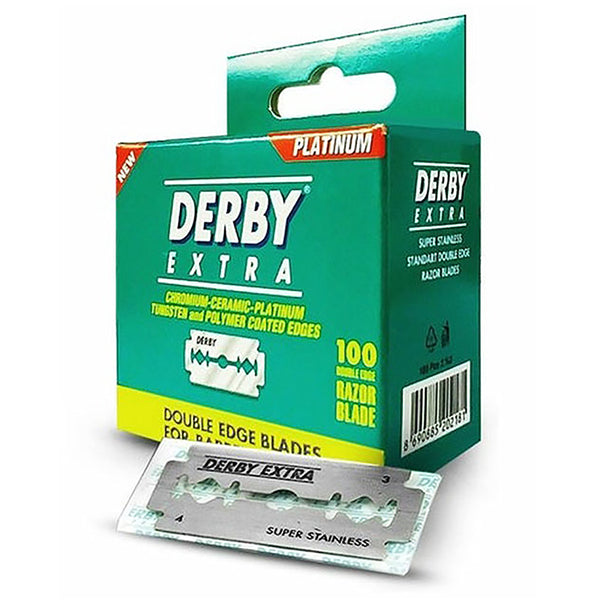 Derby Extra Double Edge Razor Blades
Super Stainless Double Edge Razor Blades:
20 Dispensers of 5 Blades
Fits all double edged razors
Each blade is individually wax paper wrapped
All Derby Razor Bladesare Manufactured from stainless razor blade steel strip from
Sweden, England or Japan.

All Derby Razor Bladesare perforated, hardened and ground by utilizing most advanced equipment.

All Derby Razor Bladescutting edges are deposited with CHROMIUM- CERAMIC, TUNGSTEN AND PLATINUM by advanced Spulterring Equipment for optimum EDGE STRENGHT thus longer shaving life.

All Derby Razor Bladescoated with a polymer for optimum SHAWING COMFORT.

From beginning to the finished product, all Derby Razor Blades are subjected to severe Quality Control Inspection at every stage of manufacturing processes by utilization of unique quality control equipment.

All DerbyRazor Production is granted with TS-EN-ISO 9001:2000 QUALITY MANAGEMENT SYSTEM.