---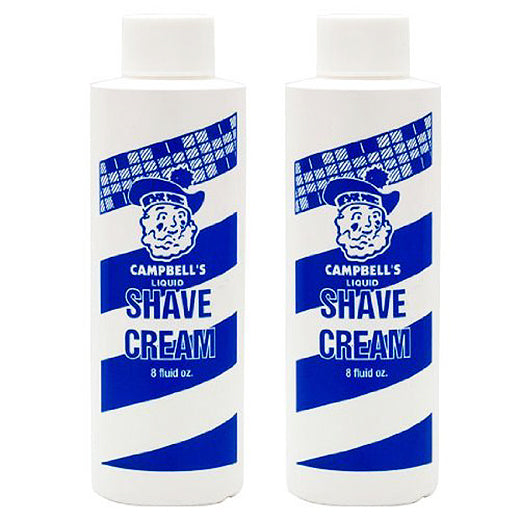 Campbell's Lather King Liquid Shave Cream 2-Pack


Campbell's Liquid Shave Cream is the original concentrate for Latherking hot lather machines. Formulated to provide super-wet hot lather with instant and complete dispersion in Latherking hot lather dispensers.
Directions: Mix 4 ounces (1/2 bottle) of Campbell's Liquid Shave Cream and 2 ounces (1/4 bottle) of Latherking Cleaner with one gallon of DISTILLED WATER. Shake solution prior to filling Latherking soap cup. DO NOT OVERFILL. 
For thicker lather, do not add LathCampbell'serking cleaner to solution and clean regularly following instructions on the Latherking Cleaner bottle.