---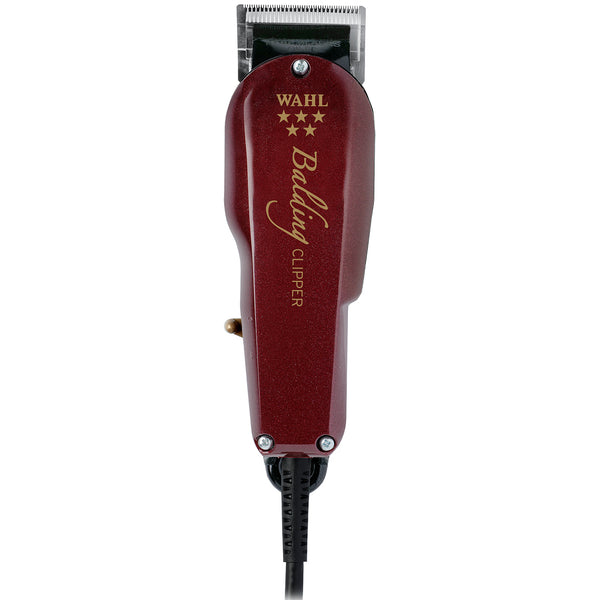 Wahl 5-Star Balding Clipper
Model: 8110
The 5 Star Balding Clipper is a barbershop must-have. With a powerful electromagnetic motor that cuts twice the speed of pivot motors, the 5 Star Balding Clipper offers barbers and stylists a surgically-close cut, making it perfect for quick, precise, and effortless skin and bald fades. For your convenience, the 5-Star Balding Clipper comes with all accessories required for use. Package includes the clipper, (2) attachment combs, oil, cleaning brush, instructions, and red blade guard. The 5-Star Balding Clipper (#8110) measures 6.25" long and weighs 1 lb. This product features an 8-foot, professional grade, chemical resistant cord and #2105 (6×0) blade, V5000+ electromagnetic motor, and operates at 120 volts/60 hertz. Get the cleanest bald fades with this unique clipper by Wahl Professional!
Professional Features:
Super-charged V5000 motor for extra power
Zero-overlap, fine-tooth surgical blades
Super close-cutting single-cut vibrator clipper
Twice the speed of pivot motor clippers
Includes: professional clipper with adjustable taper and high-precision zero-overlap blades, oil, cleaning brush, blade guard and operating instructions.